SEQ v4+ Enhanced Version Upgrade Kit
Transform your SEQ v4+ to the newest look - contains L4 keycaps, light|shields and optionally mountable 19" rack ears. Needs 136mm (3U and three millimeters) of rack height.
Weight: 150 grams
in stock - expected to ship in 4 days on Oct 3
We are on holiday.
Shipping is delayed, but you can still order.
99.99 €
Products contained in this kit
19" Rack Installation Note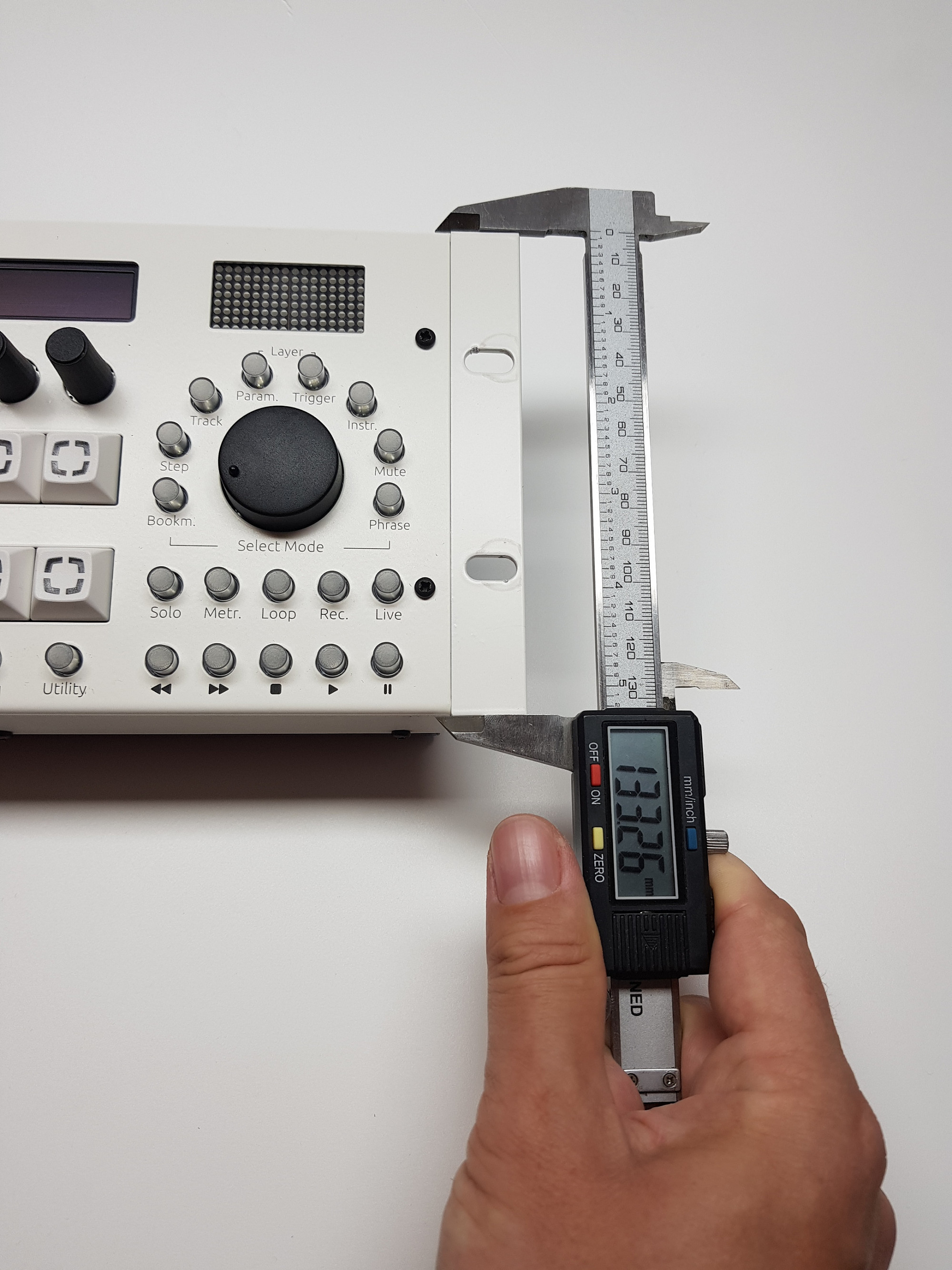 Yes, we utilized every last millimeter of the SEQ v4+ case! :)
Your SEQ v4+ will fit in a 19" rack and will occupy 3U - the SEQ v4+ front panel size is at exactly the allowed size of 133,3 mm for a 3U rack unit. But: there are a few case screws in the back of the SEQ v4+, that, depending on the neighboring synths/rack units might push the required height to 136 mm.

As many synths often don't use their full allowed height at that depth, this is very often unproblematic.
Note, that installing the SEQ v4+ is easier, when you install it in a rotating motion, install the bottom edge first, then "roll in" the top.

Also, normally enough space can be made available, as there is almost always a bit of "wiggle room" present, as many synths/rack units will not use their full allowed height over their full depth. Installation will also be easier, if you do not install the SEQ v4+ as the last unit in your 19" rack, but first leave e.g. the top space unoccupied, then install the SEQ v4+, and then install the rack unit on top.

If you still encounter vertical fit problems, you could also remove the problematic screws at the backside of the SEQ v4+, reducing its height requirement to the exactly allowed 133,3mm. These screws may not be needed for stability, if your SEQ v4+ is firmly installed in a 19" rack.

In short: your sequencer will fit in 3U, but we just wanted to tell you that it can be a close thing! :)
Light|Shield Installation Tutorial