MatriX LED Kit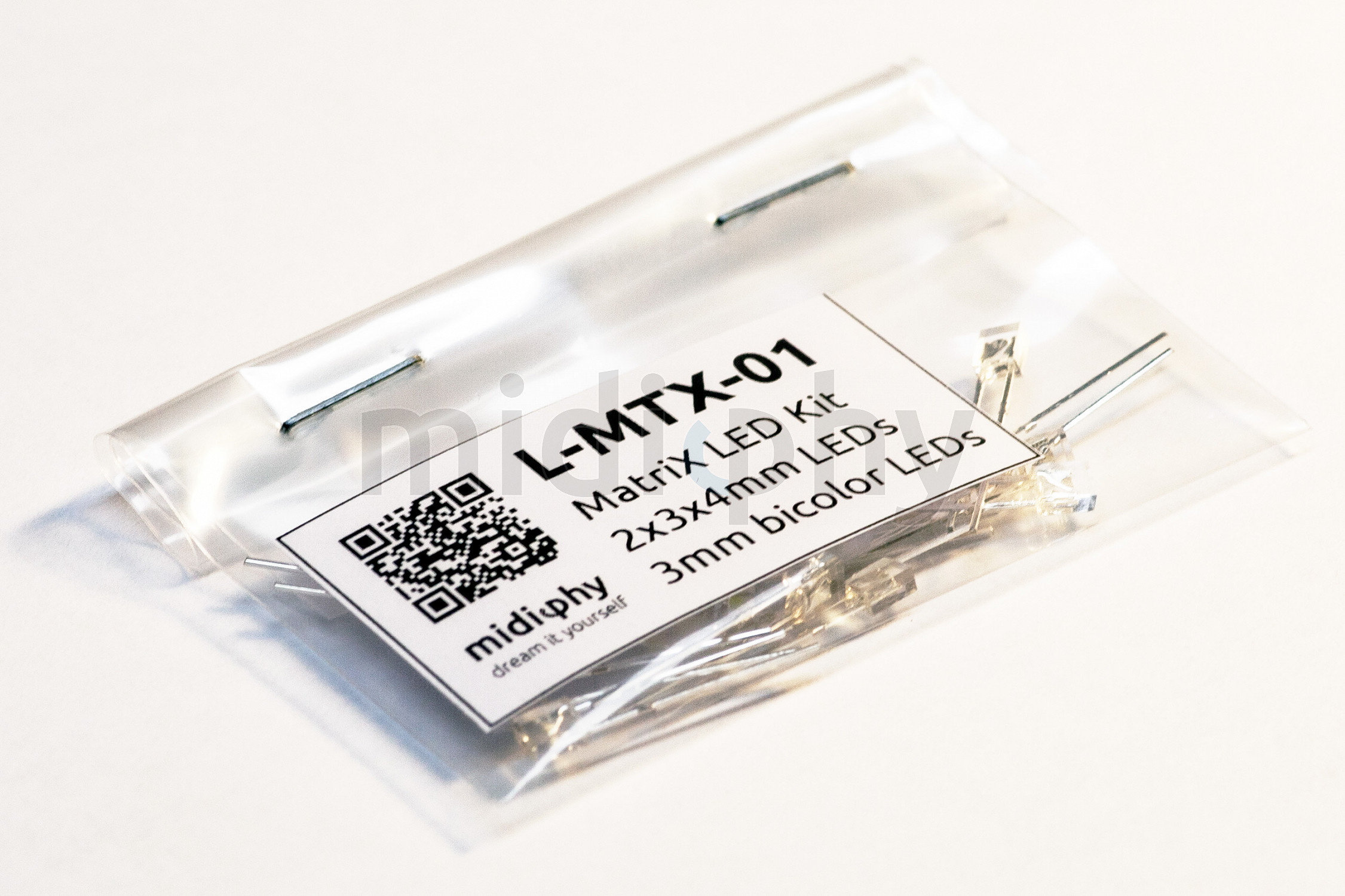 A set of LEDs for MatriX (including spares: 15 LEDs in total). White and bicolor LEDs for MEC switches and Bourns sliders.
Weight: 10 grams
2.99 €
Recommended products
These additional products may be of interest, if you are browsing this product. If you are buying a midiphy essential kit, everything necessary is included. If you are buying basic products, please check if any of these items may be helpful for your build.