MULTI MIDI THRU acrylic case (black transparent)
Acrylic MULTI MIDI THRU with metal hardware and rubber case feet for stable table-top usage. This new version comes with two sidewalls for 3x TRS or 4x TRS MIDI, supporting both new and old MULTI MIDI THRU PCB revisions.
Weight: 75 grams
24.99 €
Login or create
your free customer account to receive an email, when the product is back in stock.
Recommended products
These additional products may be of interest, if you are browsing this product. If you are buying a midiphy essential kit, everything necessary is included. If you are buying basic products, please check if any of these items may be helpful for your build.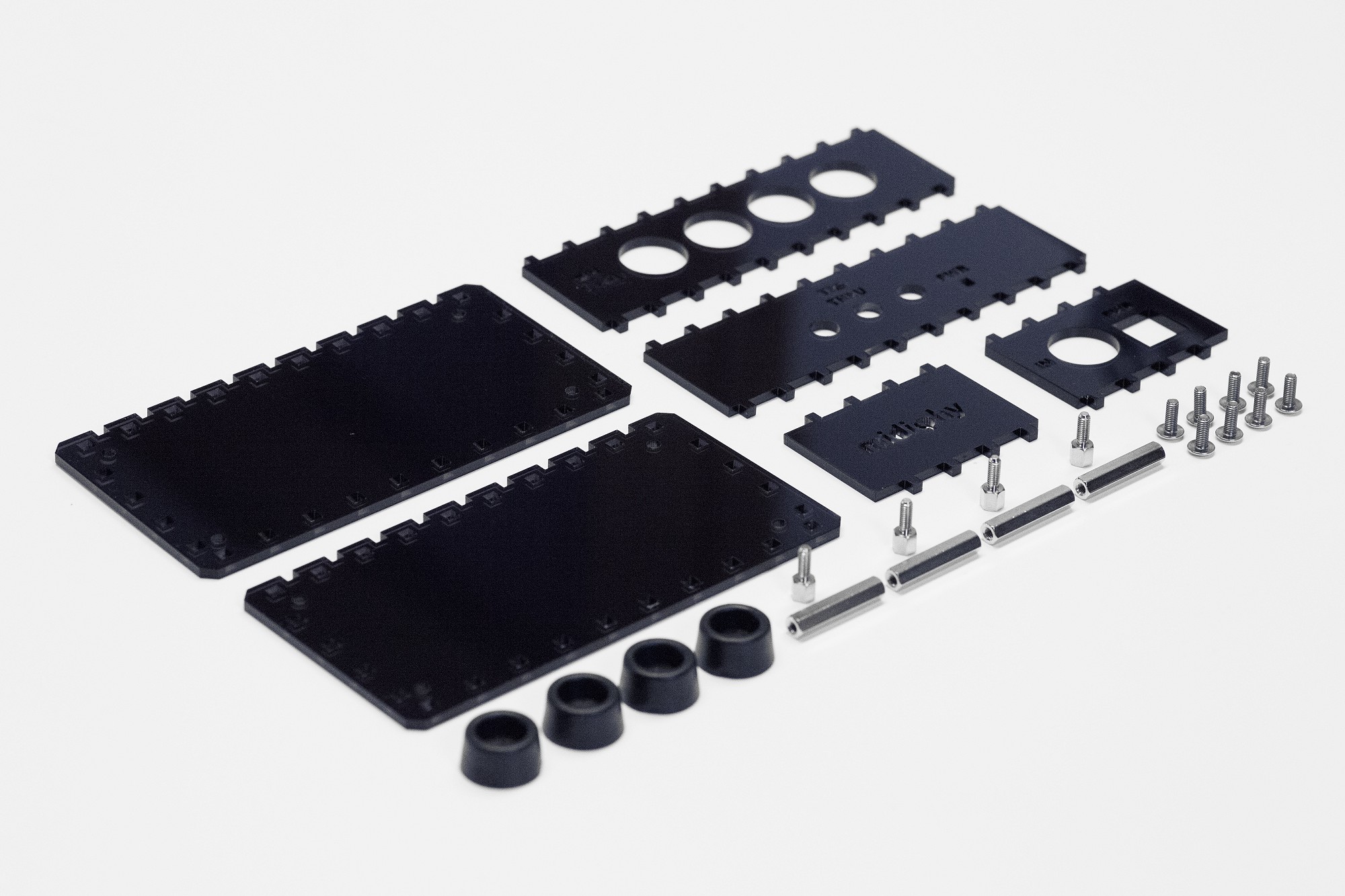 Step 1
Remove the protective film from the acrylic elements.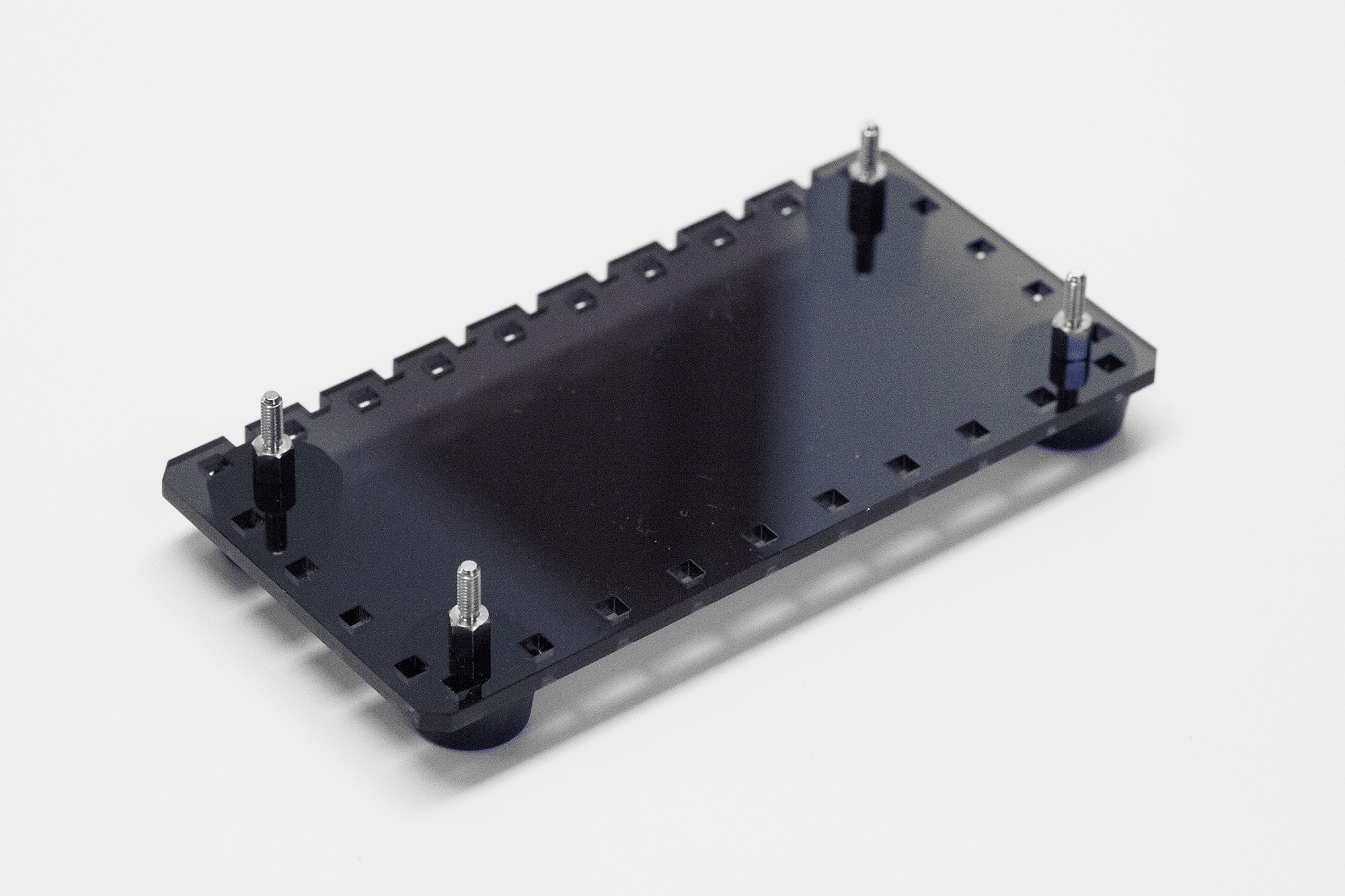 Step 2
Insert 8mm M3 screws through the case feet, fasten on the inside of the case with 5mm hex standoffs.
Important: observe orientation of the bottom plate as it will fit in only one direction :)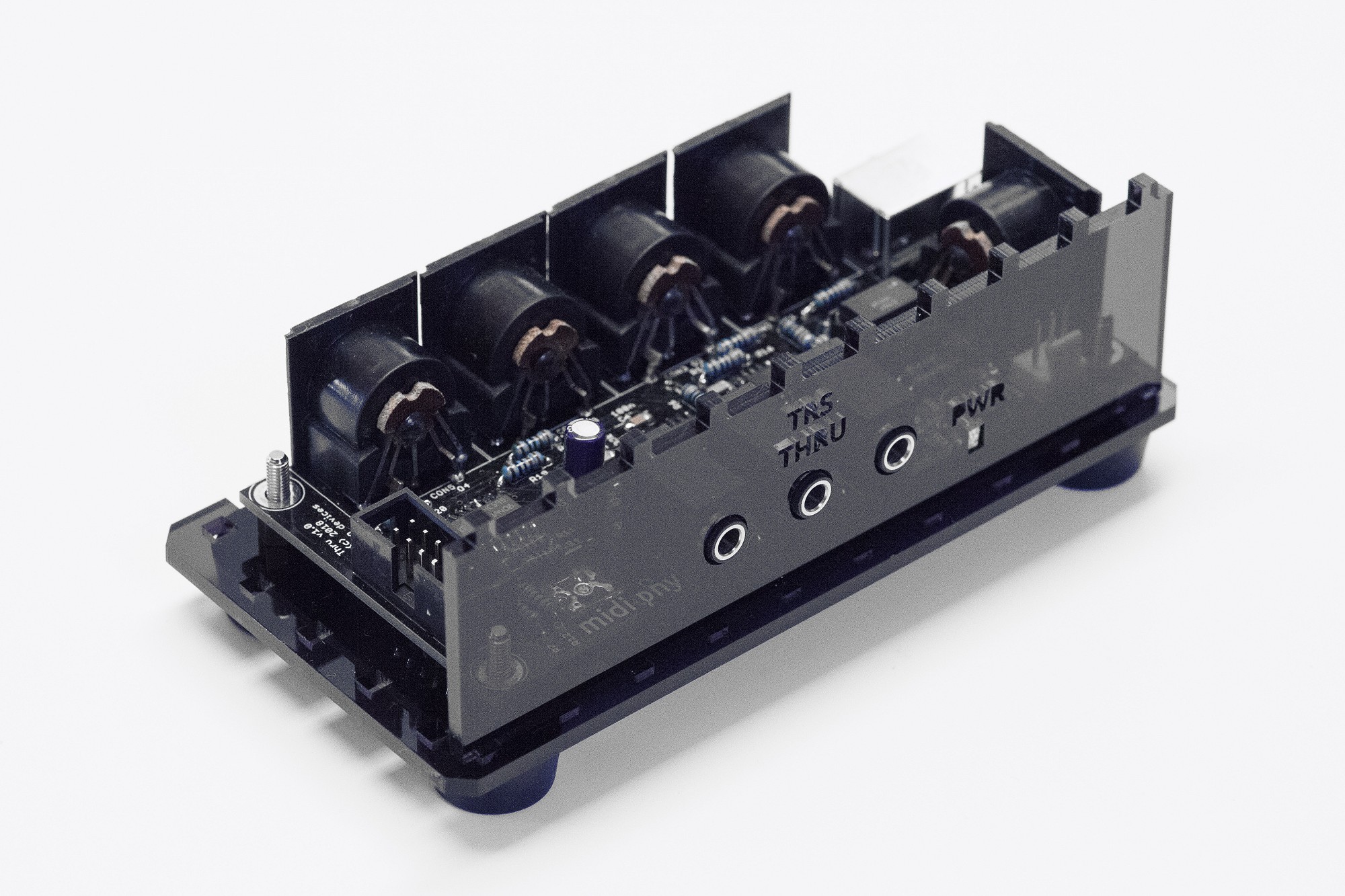 Step 3
Add PCB on top, click in front side panel, potentially bending/adjusting the power indicator LED so that it fits in the panel cutout.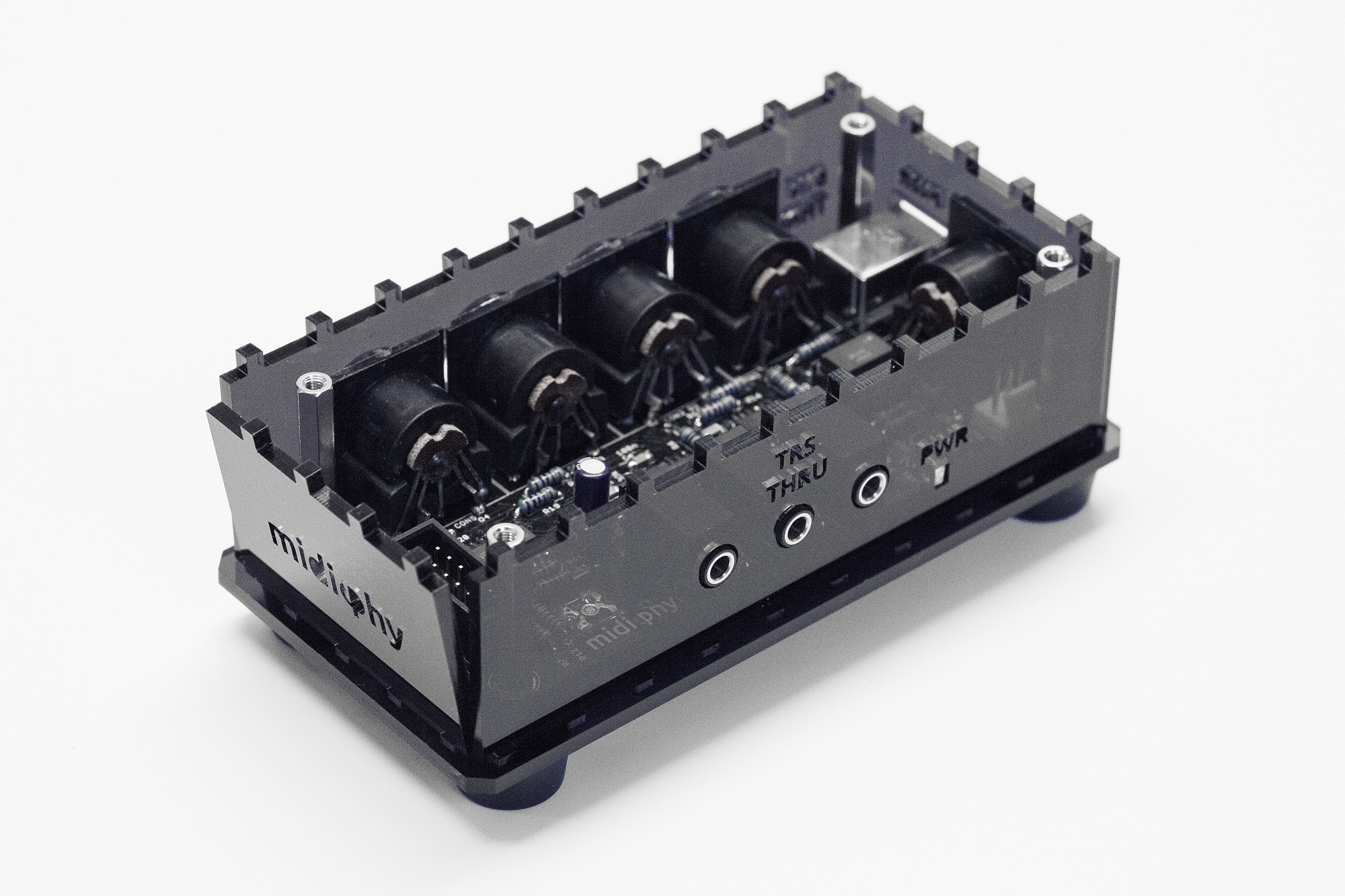 Step 4
Fasten with 25mm hex spacers, click in the other side panels.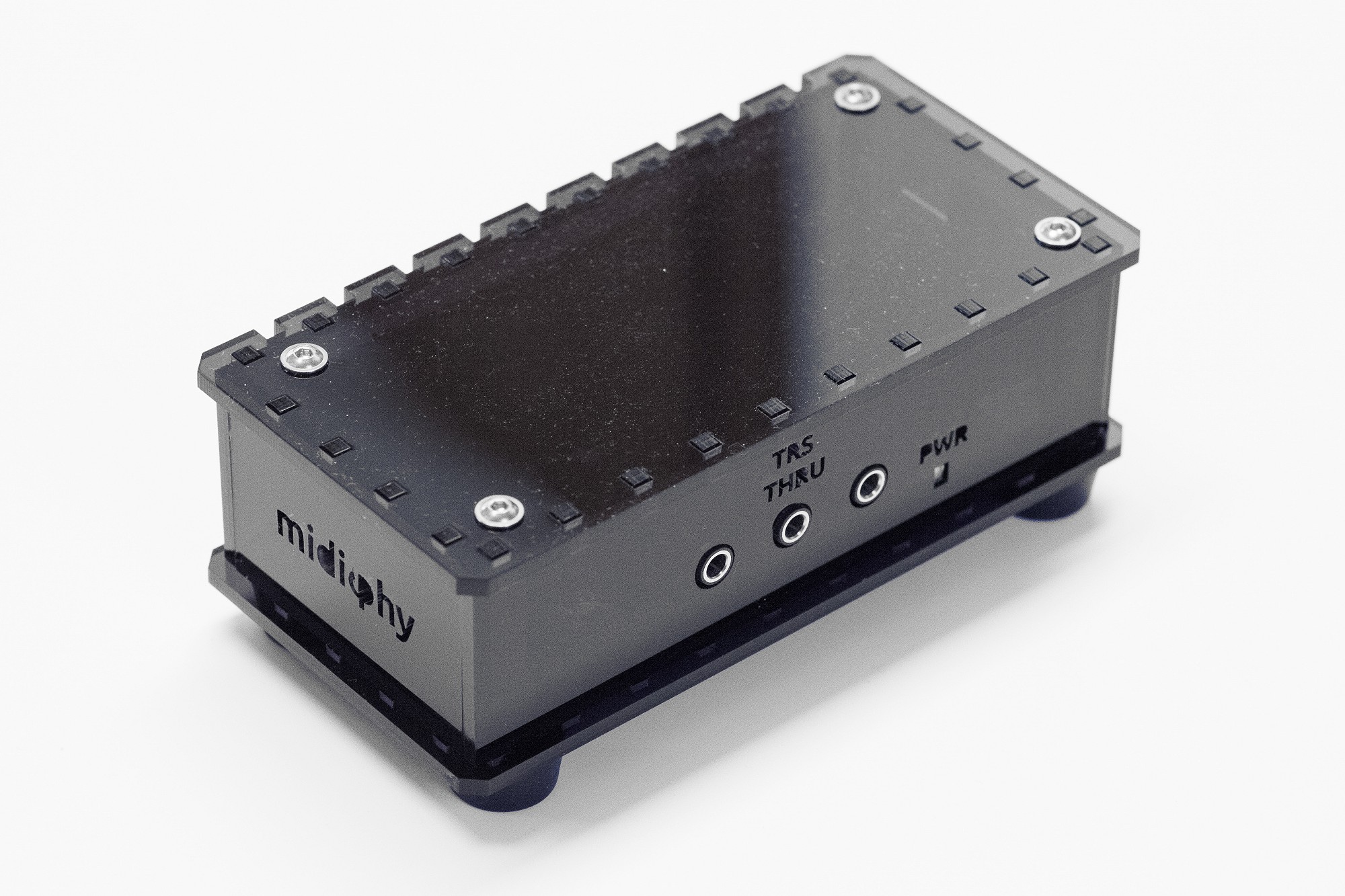 Step 5
Add case top, secure with the remaining M3 screws - done! :)