Euro fastening hardware A1, D1-D3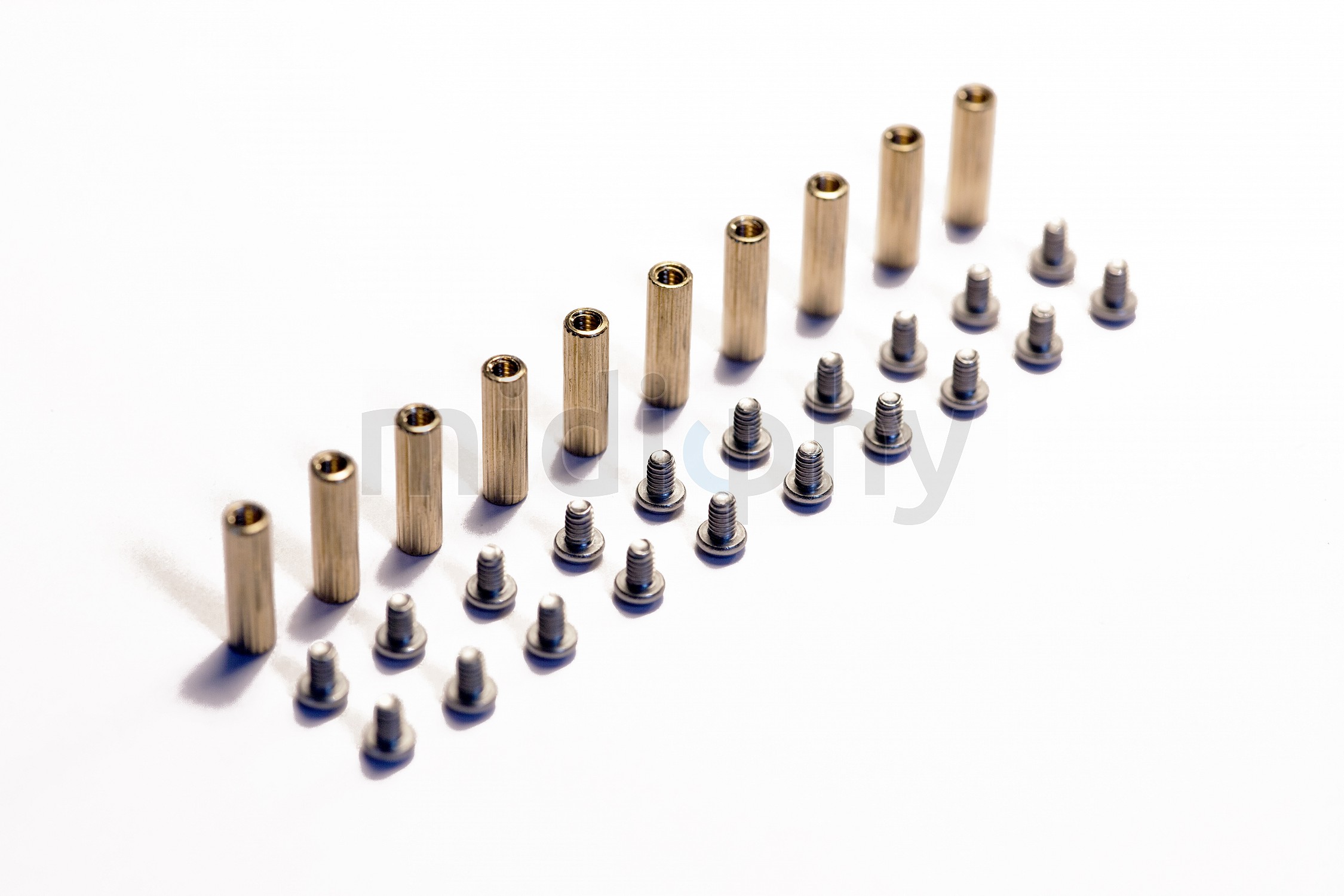 For assembling our Eurorack PCBs. Contents sufficient for all modules A1, D1, D2, D3. Kit contains 10 pcs M2 standoffs and 20 pcs M2 screws.
Weight: 20 grams
in stock
- expected to ship in 2 days on Oct 21
2.49 €
Recommended products
These additional products may be of interest, if you are browsing this product. If you are buying a midiphy essential kit, everything necessary is included. If you are buying plain PCBs, please check if any of these products may be helpful for your build.