5pcs cPixel RGB LEDs
5pcs cPixel RGB LEDs, ideal for backlighting Matias switches. Vac-packed for freshness! Solder at 300°C max.
Weight: 10 grams
Migrating from Superflux to cPixel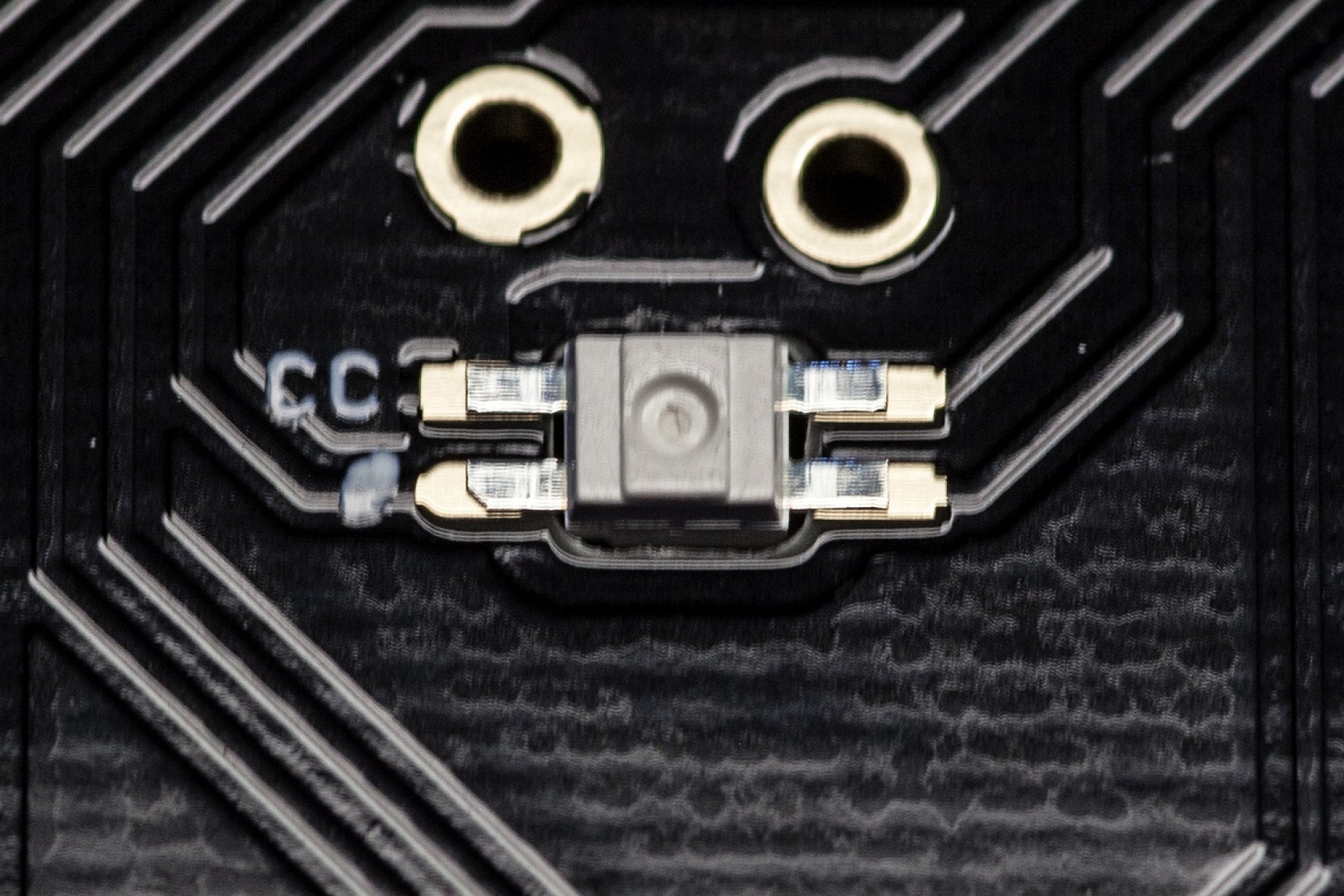 Some midiphy PCBs that use our signature LED backlighting are now designed to incorporate cPixel LEDs, including utility projects such as the new MULTI MIDI THRU PCB. These LEDs have improved light focus and there is no need to bend the legs like with superflux LEDs!
Installation:
One SMT pin has its corner cut at an angle, which must be aligned with the corresponding marker on the PCB silkscreen. If you are uncertain, test the LED, for example using our
Solder at 300°C max!
Take suitable precautions when LEDs are running and avoid looking directly into bright light sources
Important: do not confuse midiphy cPixel LEDs with midiphy ePixel LEDs - they have a similar form factor but different electrical characteristics.