D3 Frontpanel (Eurorack)
Manufacturer: Hallik Engineering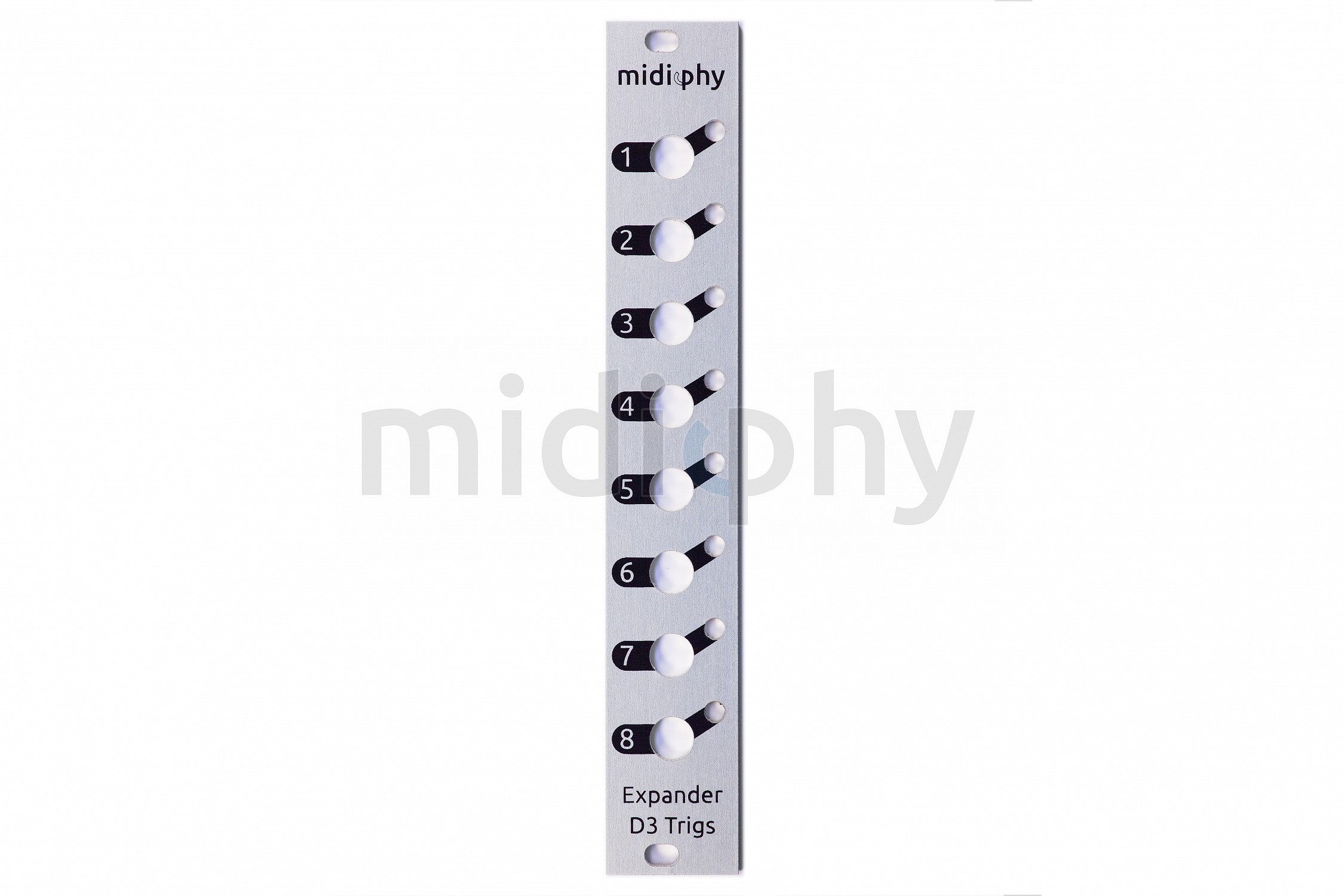 D3 Digital Expander "triggers" module frontpanel by Hallik Engineering. Natural aluminium with black silkscreen labels. 4HP.
Weight: 20 grams
17.98 €
Bill of Materials / Placement Guide
Download BOM as CSV
Label
Package
Name
Side
Part Link
Notes
Required Mouser parts
517-89110-0101|4
517-3365/10FT|2

The BOM checker 'bot says:
All parts referenced from the CAD master files have been validated. The BOM should be safe to order!*
* Disclaimer: although we have taken the best care possible, we cannot guarantee 100% accuracy and we cannot be held liable for erroneous orders when using this tool, including (but not limited to) incorrect quantities and/or types of components ordered through midiphy or other suppliers.
Recommended products
These additional products may be of interest, if you are browsing this product. If you are buying a midiphy essential kit, everything necessary is included. If you are buying basic products, please check if any of these items may be helpful for your build.