SEQ v4+ Case fastening hardware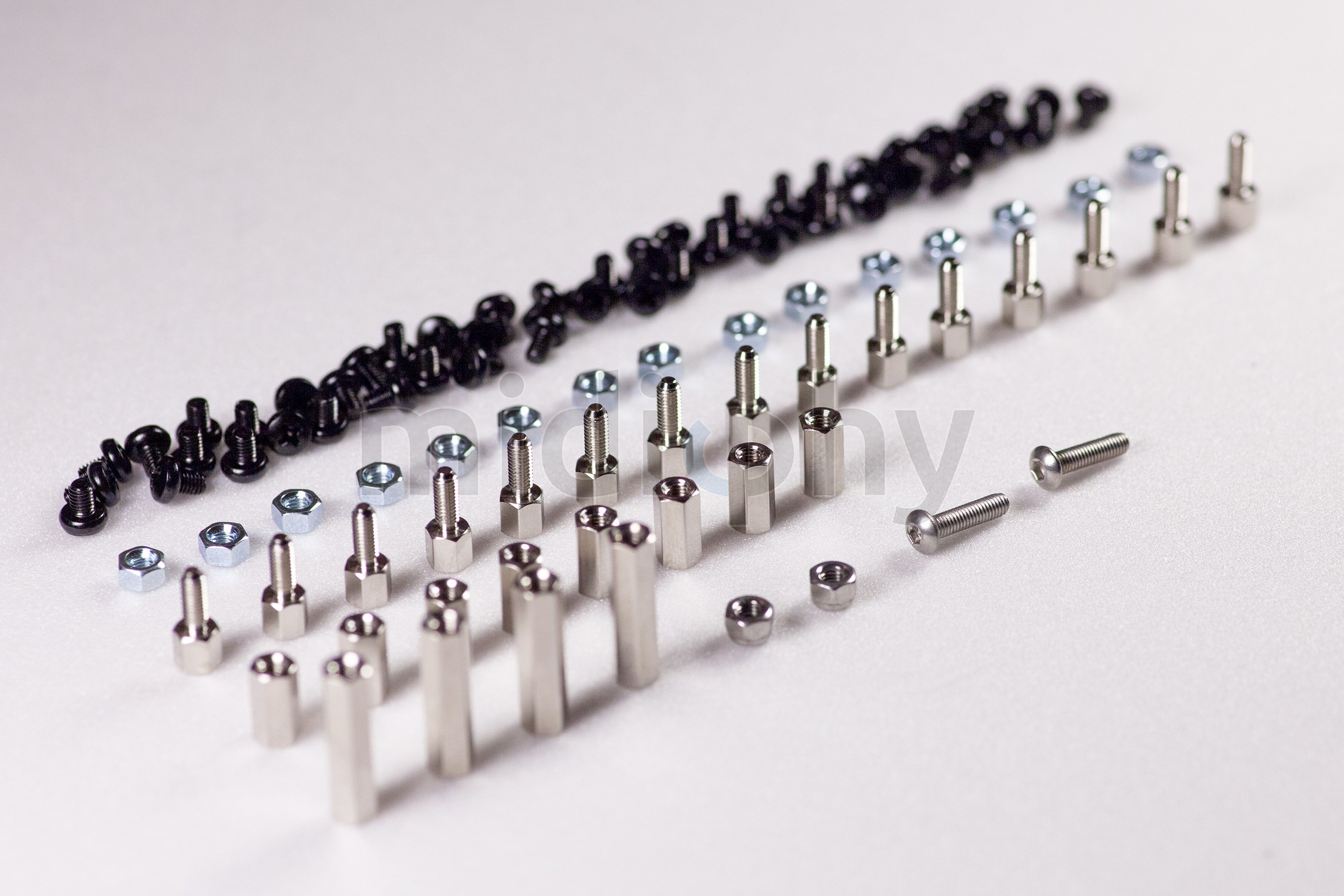 SEQ v4+ hardware set: M3 screws and nuts, M3 5mm, 10mm and 20mm hex standoffs required for case installation of all PCBs in the midiphy SEQ v4+ cases.
Weight: 100 grams
in stock - expected to ship in 21 days on Oct 6
We are on holiday.
Shipping is delayed, but you can still order.
5.49 €