2pcs LED Mini Matrix, 8x8, White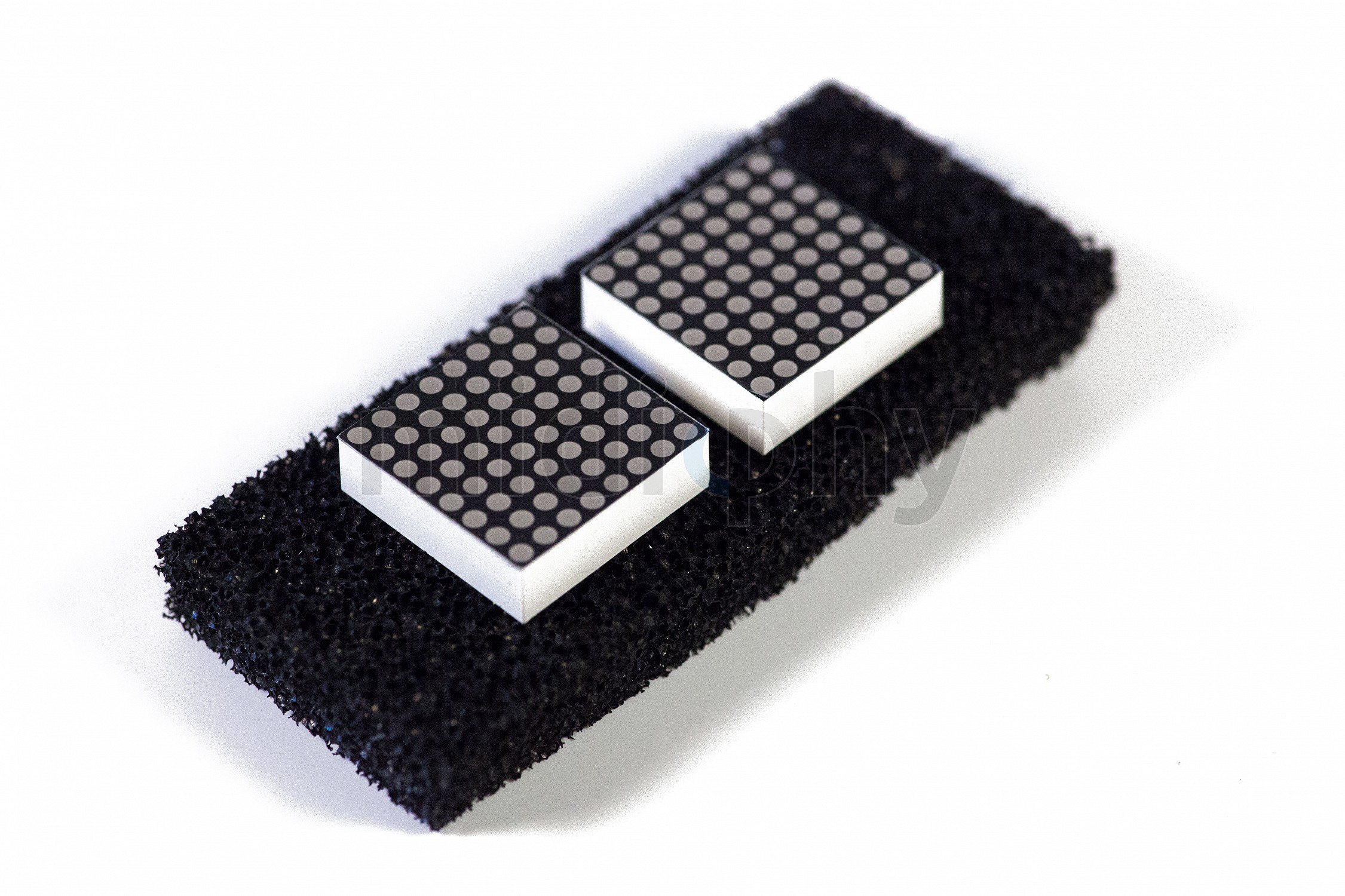 Common cathode, 20mm x 20mm. Used on the new JA PCB of the MIDIbox SEQ v4+, e.g. for track position indication. This set contains two pieces.
Weight: 10 grams
in stock - expected to ship in 2 days on Jun 30
We are on holiday.
Shipping is delayed, but you can still order.