SEQv4+ LE-MEC fastening hardware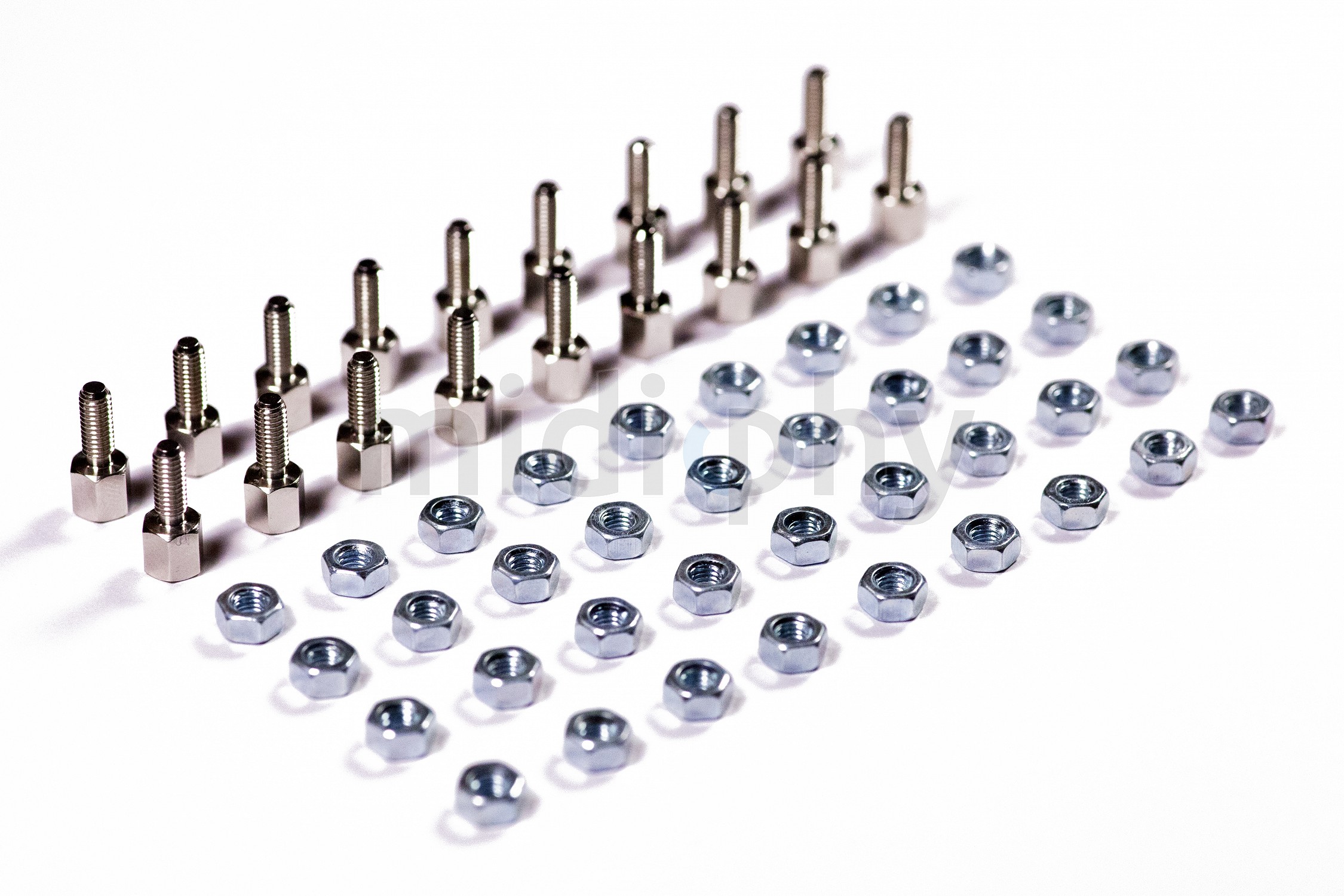 Spaces LeMEC and Plate PCBs for Matias switch installation. Contains 18x 5mm standoffs, 36x M3 nuts, suffices for a full SEQ v4+ (two LeMEC/Plate sandwiches).
Weight: 40 grams
in stock - expected to ship in 2 days on Jun 30
We are on holiday.
Shipping is delayed, but you can still order.
3.49 €